Project Summary
The Southeast Stoney Trail Project involved the construction of a six-lane 25km section of expressway from Peigan Trail to Highway 22X. Challenger provided survey support for all final grading and paving operations including volume calculations and reporting.
Services Delivered
Verification of permanent control points on the site including elevations and coordinates using static and RTK GPS methods.
Survey all paving and aggregate operations.
Topographic survey on remediation areas during various stages of excavation.
Make volume calculations and prepare plans certifying volumes and surfaces.
Topographic surveys on each layer of material and final as-build survey.
Maintain database of CAD drawings identifying each phase of excavation and grading/paving.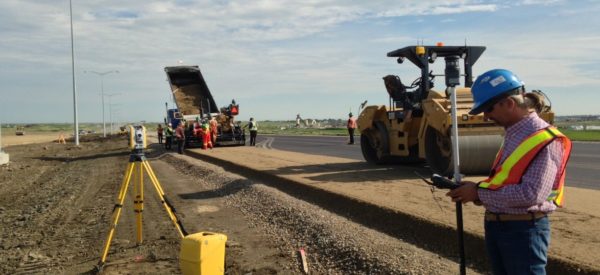 Client: Chinook Infrastructure Partnership
Location: Calgary, AB